ETF2L Season 13 was without a doubt one of the most exciting and successful excursions ever etched into CC history, bringing home a colossal 4 community choice awards and narrowly losing to Epsilon eSports in the Grand Final; however, there is absolutely no time available to dwell in the past as season 14 is already upon us, featuring not only an entirely new CC team (welcome guys!) but also plenty of roster switch-ups and new additions to the Crack Clan family.
The main Crack Clan team enjoyed a successful season with their new roster and to continue that a few changes have been made, the most notable of which is the addition of a brand new gamer, @Brego, who is a jolly German known for his unbelievably accurate pipe aim and his ability to set up a tent. @Brego will be filling in for the now defunct Retshock in the role of demoman and has already leapt into action to make his dreams a reality. Season 14's lineup is as follows:

Smzi

Ipz

Brego

Admirable
Minimoose

  TviQ
CC Prem's first match is against the infamous myDGB, a newly established Premiership side who have been rising up the ranks of TF2's pro scene at a blistering pace. This game will inevitably be covered by TF2's premium casting corporation, VanillaTV, and will be a grand spectacle so make sure you tune in!
cp_badlands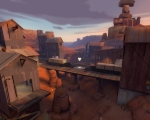 cp_gullywash_final1

 

Crack Clan vs myDGB.net

Sunday 3rd February 21:15 CET
CC Blue have already played their first game in the form of a closely-fought win against knock0ut, a side held in high regard to a great number of pundits, and taken home 4 points to establish themselves firmly in the top 3 in their division:

  Eledorian

  ForzaEagle
Turbomonkey
Ash
Greg

  treetoon

Lillceder
Their next game is against Team Reverto, a squad that has been enjoying a large amount of success in the sixth cup recently. They have scheduled this game as the same time as the main squad's game, so you'll have to choose which one to watch pretty carefully:
cp_badlands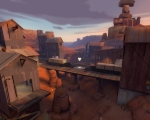 cp_snakewater


Crack Clan // Blue vs Team Reverto

Sunday 3rd February 21:15 CET
The brand new addition to the CC throng, Team Gravity, are a real mixture of nationalities and backgrounds and are sure to represent Crack Clan to the fullness of their ability in Division 4 this season. I briefly caught up with them to grab a quick statement about their aspirations in the months to come:
"Everybody in our team is excited to join Crack Clan and play with the cc// tag. Our experience with Crack Clan has been great so far. We are very thankful for this opportunity and hope that we can contribute to the Crack Clan community."
How sweet; make sure you drop by and wish them a warm welcome in mumble:

Jokern

Caoul

ePPz

ninjazz

boots

Brainmaster
They have already played their first week game (although not under the CC moniker) against the bizzarely named "Trapped in an area he can't afford". They were held to a bitterly fought draw, each team taking a map and 3 all-important points. Team Gravity have another game lined up on the 31st of January against EYECANDY, an all-german Gestapo filled to the brim with skilled players.
cp_badlands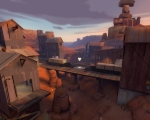 cp_snakewater

Thursday 31st January 21:15 CET
And with that game ends this weeks Crack Clan TF2 update; make sure you wish all of our new arrivals a warm welcome and show up to support them on the day!