As another week draws to a close, all 3 of our CC teams have tasted victory and defeat in equal measure, with CC Prem & Purple gaining points and moving towards the top of their respective divisions and CC Blue making unfortunate concessions that they will undoubtedly rectify in the coming weeks.
CC Prem bagged themselves a generous helping of triumph, smashing an inconsolable 

Team Decerto into a lifeless pulp, resulting in an overwhelming victory. Their next game will inevitably require more resistance as they are pitted against the "undefeatable"

Epsilon eSports, a team that has remained unbeaten for almost 2 seasons. This match will inevitably be covered by TF2's premier casting outfit VanillaTF2 and I'd recommend you all show up on the day to give our boys the support they deserve.
cp_process_rc2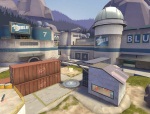 cp_snakewater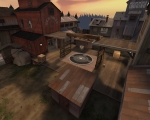 Tuesday Feb 19, 20:30 CET
Crack Clan Blue have had a far less profitable week, suffering at the hands of
4kings1serb &

Team Reverto in a couple of closely fought encounters. Their next game is against the prestigious

Trick17 Black in an attempt to bounce back and restablish themselves as the powerhouse we all know they are.
cp_gullywash_final1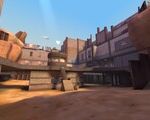 cp_process_rc2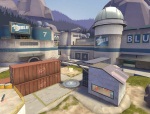 Crack Clan // Blue vs Trick17 Black

CC Purple have been on the receiving end of Lady Luck sunny disposition this week, securing themselves a prime position with a victory over the appropriately named

Nolife. They are set to start off next week with a bang against their next wave of opponents (the interestingly titled

LASERSHARKCATBEAR) and will be hoping to add some more notches to their belt. This is what foreman 

ePPz had to say regarding their official triumph:
"Process was slow to begin with, but when the first round ended we gained a lot of momentum and that helped us win. The 2nd map, gullywash, was a bit harder due to the Frenchies pulling out the pesky heavy+sniper-combo, but in the end we dealt with it by utilising a heavy of our own. The best thing of the evening was the mumble, both me and the boys thinks so"
How positive! This is exactly the kind of quote I would love to receive from every one of the Crack Clan teams after an official; purple leading by example 🙂