Connect with your social network account
Moderator: Staff
Posts: 4
Joined: Mon Sep 17, 2018 1:01 pm
Hi Everyone, figured with how your morals and goals seem to align with mine, esp at my current state in life, that applying to be a part of your clan is the right move.
Some things about me:
- Veteran (OIF 3 - Operation Iraqy Freedom 3) 2004-2006 12B Combat Engineer Army NG.
- Age: 34
- Married for 14 years
- 1 kid, female, age: 11
- Been streaming on
Twitch
for almost 3 years, recently started doing more
YouTube
stuff as I feel perhaps Twitch isnt the right path for me anymore.
- Started playing Airsoft this summer with some friends, been enjoying the shat out of it.
My wife approves of your clan, so I have permission from the highest form of being in the universe to join you. lol
I read your about page. Wish I had found you guys much sooner. It seems that your Clan has been in line with me, just chose different paths. I look forward to running with you all during SQUAD and hopefully other games as well, such as SCUM when they add more content to it. I also look forward to collaborating with you all in any form in the future as well.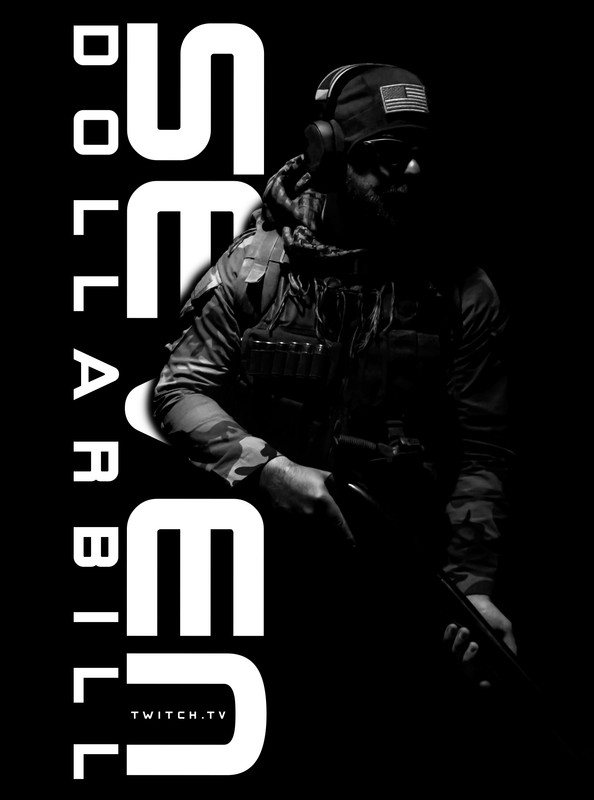 ---
Has barely posted
Posts: 47
Joined: Mon Mar 05, 2018 1:50 am
Welcome Seven!

Enjoy having you in Squad nights with us. Very easy to communicate with and solid video content as well!

Do you also play Arma? CoD? Battlefield?
---
Posts: 4
Joined: Mon Sep 17, 2018 1:01 pm
I have Arma 3 and every DLC for it. Rarely get to play it though. Mostly because I don't have many friends that play it. I think the last battlefield I bought was BF4, hardly played it. I haven't played COD since they went towards the ADHD style jump and spaz out style game play lol.

I been trying to stick with 1 game on Twitch (SQUAD) to see if that helps my channel out any. I'm still down to play whatever though.

Some friends and I have joined The Wack Pack GTA RP server in hopes to make some GTA content. Just waiting for all if them to get whitelisted.
---
Intermediate poster
Posts: 187
Joined: Fri Nov 10, 2017 5:27 pm
Contact:
We have recently started playing arma again with some former members of a realism unit several of us were members of. I will get with you if you would like to join us on saturdays around 1900 est.

Also, we have been putting more focus back on our video content lately if that is something you enjoy. Let's talk about Twitch and YouTube.
---
Posts: 4
Joined: Mon Sep 17, 2018 1:01 pm
I'm definitely interested. I play airsoft every other weekend, but I'm usually home before then. You play every weekend?

And yes, let's talk about YT and Twitch. It's something I'm constantly trying to improve my skills at.
---
Welcome!
---
Prolific
Posts: 2414
Joined: Fri Aug 06, 2004 11:16 pm
Location: Tampa, FL USA
Contact:
Hey Seven! Will you be live streaming what you're doing on GTA RP or will it be edited video?
---
---
Posts: 4
Joined: Mon Sep 17, 2018 1:01 pm
redfireant3

wrote:

↑

Mon Sep 24, 2018 5:18 pm

Hey Seven! Will you be live streaming what you're doing on GTA RP or will it be edited video?
I think we won't be live streaming it. We we're kinda planning on just doing some edits and if people really enjoy it, perhaps opening it to patreon for behind the scene stuff or something. We are currently working on character backstories and tossing around some ideas for the first 5 episodes. We have about 4-5 people that will be participating as well as some blessings from the admins to help us achieve our goals.
---
Welcome to the fold seven... seem to be a great fit so far..
---